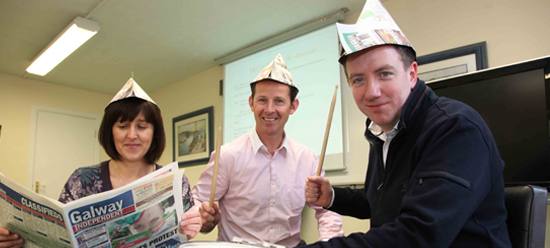 Do it yourself PR for Small Business
Due to the success of the  first DIY PR workshop in association with the Galway City and County Enterprise Board a second course has been added and will take place on Thursday the 31st of March.
This course will give you the know-how to proactively approach PR, gaining FREE publicity without having a PR budget. You will learn how effective PR creates awareness of products or services, adds to brand value, reputation and credibility, helping to grow your business.
This course is tailored to owner run and start-up businesses.
Interactive, Fast Paced Workshop:
PR basics and practical tips
Structure and write a press release
Approach the media and develop a media database
Creative news ideas to attract media attention
PR in the overall Marketing, Social Media and Communications Mix
Creating an outline PR plan
Price is €95 per person and is not subject to VAT. To book your place call Máirín on 087 240 7903
This entry was posted on Thursday, March 3rd, 2011 at 11:01 am
You can follow any responses to this entry through the RSS 2.0 feed.