21 Years of Galway Science and Technology Festival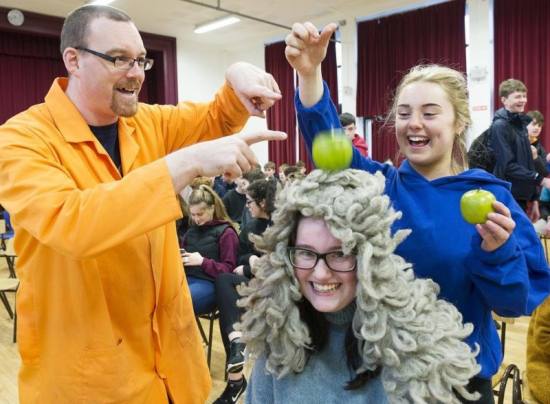 The impact of Galway Science and Technology Festival to the Galway area has been enormous. Numbers of STEM courses have increased at our Galway 3rd level institutions, feeding into the development of Galway City and County as a technology and med-tech centre of excellence. These are the key messages that highlight the value of this annual event. At MorPR we recognise these important messages going out about Galway..
For the 20th Galway Science and Technology Festival, Mór PR was delighted to work with the Festival team to deliver a PR, communications and social media strategy.
Creating Impact Through Communications
Working on a 6 week turnaround we:
created a roadmap PR, content and social media plan working with the Festival Board
organised a press launch for the Festival
collated and wrote releases for national and local media, TV, radio and newspaper
advised on communication, branding and advertising
liaised with service providers
collaborated with key partners and sponsors to maximise their PR opportunity from the Festival
worked with STEM providers to highlight key events and workshops
engaged with stakeholders to contribute information to feed into content plan
created high quality blog content for the GSTF website to increase awareness and engage the public
created and implemented a social media content strategy to engage with stakeholders
promoted the Festival Exhibition Day including visiting exhibitions such as University of Leicester's Richard III Discovered with British Council Ireland
coordinated photography for the Exhibition Day
executed the social media campaign to maximise reach and engagement with attendees, sponsors and exhibitors
Highlight Outcomes of Project
Major national media coverage gained including RTÉ TV News, RTÉ Drive Time, TG4, front page of Irish Times, Irish Independent, Irish Examiner as well as extensive regional coverage.
Significant digital coverage including Silicon Republic and Irish Tech News.
Social media impact: 233% increase in reach with a 72% increase in engagement on Facebook along with 152% increase in reach and 305% increase in engagement on Twitter compared to 2016.
Attendance of 22,000 to the Exhibition Day with event tickets selling out within 1 hour of going live.
If you'd like help with PR for your festival or event, here's where to contact us, you can call us on 087 2407903 or email us. 
This entry was posted on Tuesday, March 13th, 2018 at 11:43 am
You can follow any responses to this entry through the RSS 2.0 feed.
Related Posts