Mykidstime Turns 10 With Family Fun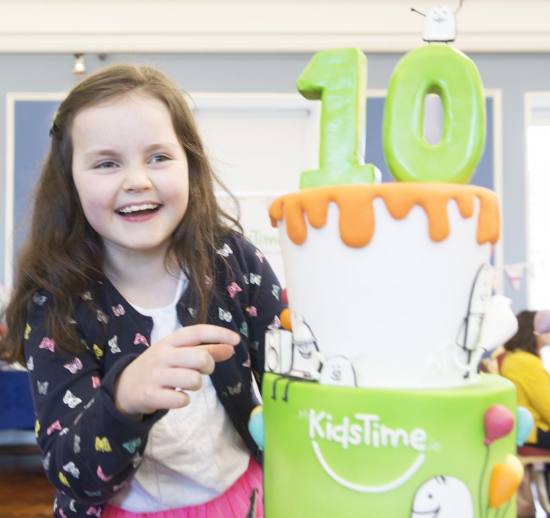 Parenting website Mykidstime.com turned 10 and Mór PR was contracted to work with the Mykidstime management team to deliver a high quality 10th birthday event along with PR and communications around this milestone anniversary.
Successful Event Delivery
Working on a 3 month project with Mykidstime, we:
devised a strategy to mark the 10th birthday to highlight and create heightened awareness of Mykidstime
created a schedule and timeline for the 10th birthday event
advised on invite design, venue selection, event branding including cake design, birthday party activities, key messages and invite list
managed the photography for the event
sought partners for participating with party activities and goody bags
collated and wrote releases for national and local media, TV, radio and newspaper
advised on communication and branding
liaised with service providers
created a file of business and human interest stories for distribution
followed up with media contacts to provide tailored content and ensure coverage
oversaw the running of the event on the day
 Outcomes of Project
Successful event with positive feedback from client and attendees.
Increased goodwill towards the brand.
Invitations to provide content for media outlets.
Major national media coverage gained including Irish Farmers Journal, Woman's Way, VIP Magazine, as well as regional coverage.
Significant digital coverage including Women Mean Business and Lookwest.ie.
Client Feedback
Jill Holtz, MD of Mykidstime Ltd:
"Máirín made the process of organising our 10th birthday celebration so easy from start to finish. Her attention to detail is excellent, her event experience meant nothing was forgotten. Two things in particular impressed me about Máirín, firstly that decisions about tiny things can have a strategic impact, for example, venue selection and our branding for the event. Secondly, she really is driven to achieve results from the PR activity."
If you'd like help with PR for event, here's where to contact us, you can call us on 087 2407903 or email us. 
This entry was posted on Tuesday, March 20th, 2018 at 11:44 am
You can follow any responses to this entry through the RSS 2.0 feed.
Related Posts